All
decisions
come
from
assessing
risk
.
Most people are bad at this.
.
Because they don't have eyes to SEE
So they are a poor JUDGE of things
So they make flawed VALUE assessments
So they incorrectly assess RISK
…and consequently
.
Make
poor
decisions!
*
The problem with the AVERAGE person, is that he sees the HIGHEST RISK in any decision that is not in alignment, or does not define his role. This is a faulty risk assessment.
.
Because he incorrectly places the highest value on the least important thing –his FALSE SELF.
.
He makes this error in judgment because his PERCEPTION is not clear.
.
He sees the world as rigid and defined, because he is rigid and defined. All is certain. Unmoving. Absolute.
.
He assumes things MUST BE.
.
Thus, he never does the unexpected. He is predictable. He fails to take chances — a consequence of his own fear.
.
Fear of a risk
THAT
DOESN'T
ACTUALLY
EXIST.
.
So the FALSE SELF follows the rules–
The AVERAGE person lacks FREEWILL
.
♦
*
The SPIRITUAL person sees the LOWEST risk in a decision that does not align with or define his role, because the role does not define him. It is insignificant.
.
If not nonexistent.
.
He correctly places the highest value in the most important thing — REAL SELF.
.
He is and can be anything and everything. He is fluid. Changing. Moving.
.
Thus, he sees the world as this. As undefined. Uncertain. He has clear PERCEPTION.
.
He knows things DON'T HAVE TO BE.
.
When the spiritual person becomes entirely his REAL SELF— there is no risk in any decision.
.
He has
NOTHING
TO
FEAR
.
So the REAL SELF breaks the rules–
The SPIRITUAL person has FREEWILL
♦
*
THE PARADOX:
.
When the REAL SELF discovers that risk is an illusion, the right decision becomes any decision. The decision itself becomes obsolete.
.
Remember, for a thing to be an option, one has to consider it. For the REAL SELF, any option leads to the unknown. It wouldn't be an option, if it didn't.
.
This is the realm of discovery. Of possibility.
..
Only through uninhibited decisions can we have varied experiences.
And only through varied experiences can we reach our destinations— i.e fulfill our destinies.
*
THE LESSON:
.
Where there is truth, there is no decision. We must become the truth, to find the truth.
.
When decision becomes obsolete, the path becomes clear. This is what it means to have FREEWILL.
.
The FREEWILL to fulfill DESTINY.
.
And it is only the REAL SELF who accomplishes this.
*
"Quod fere totus mundus exerceat histrionem" (Because almost the whole world are actors)   Petronius
*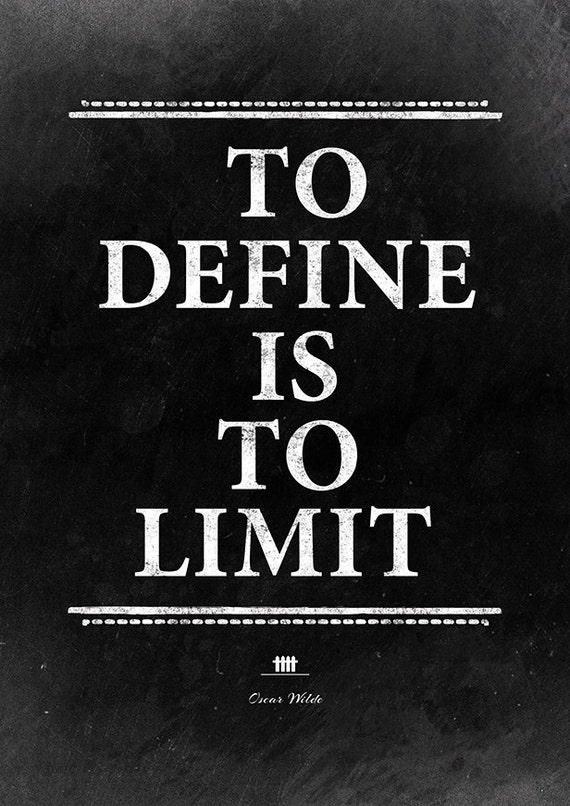 *

.
K
,